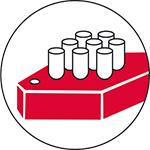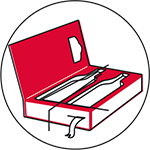 Applications
Cushioning and enhancement of products.
Advantages
Parts or inserts cut, in foam to protect fragile products (flasks, bottles, cosmetic products...). Internal cutting fits perfectly to the shapes of the products, and guarantees an optimum support and a beneficial presentation.
Technical features
Presentation / Available form : Our products can be presented in rolls, strips, individually, in kit.