PE-EVA+ Foam
Cross-linked polyolefin foam, closed-cell, thin and very flexible.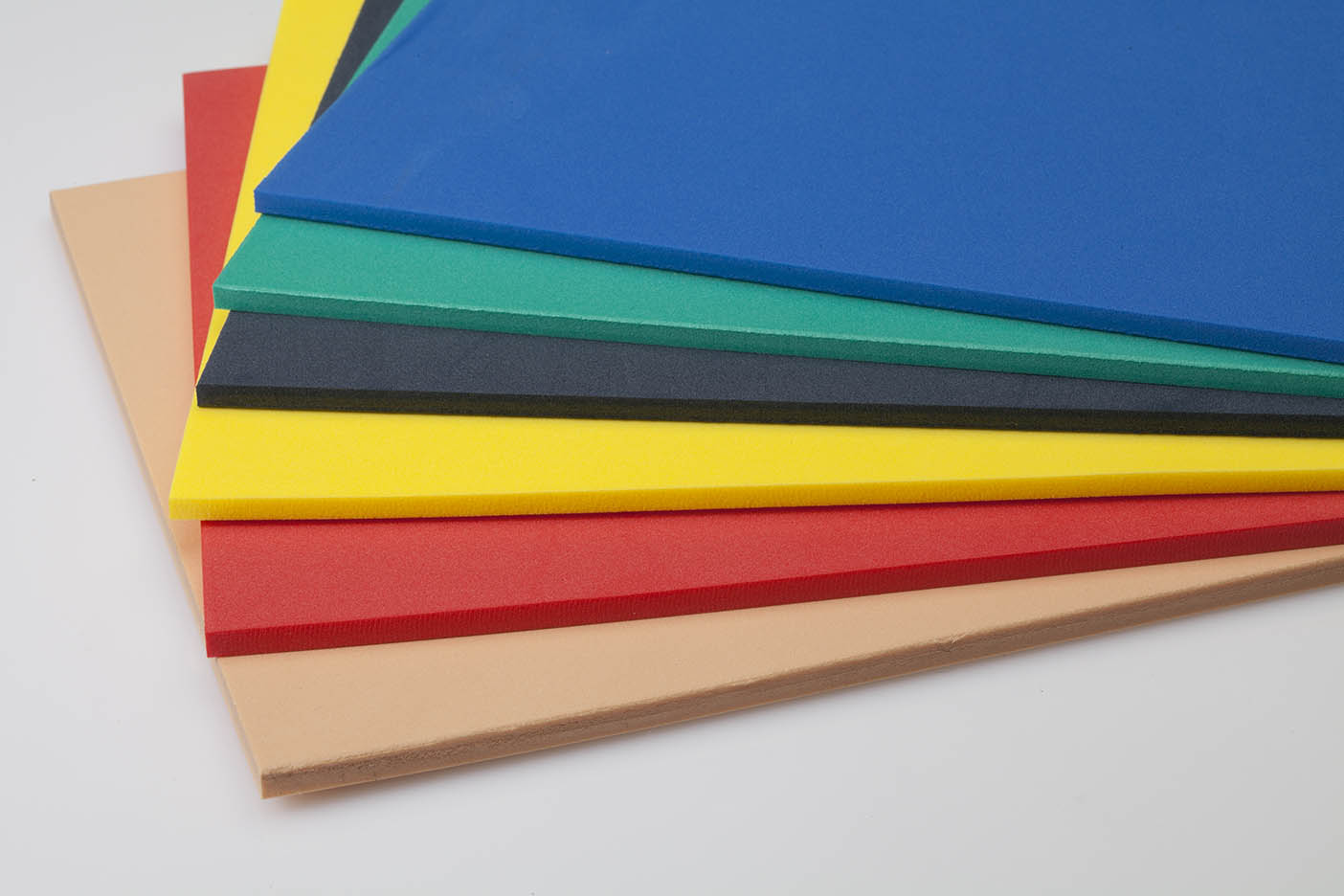 PE-EVA+ Foam
Applications
Sealing, thermal insulation, anti-vibration, wedging, for the industry and medical and luxury fields.
Advantages
Thin surface, regular, light, flexible, rot-proof, waterproof, excellent thermal insulation, conformable, good capacities of thermoforming and press-forming, good sound insulation. Available in flexible, very flexible or rigid variants.
Technical features
Possibility of colors : White, black
Cellularization type : Closed cell, thin and regular
Flammability : Possibility of fire-resistant quality
Presentation / Available form : Block